Grant's Creek Baptist Church is made up of a group of people whose lives have been eternally changed by the love and power of God. It is our desire to love Him supremely and to serve Him passionately as we exalt His Son Jesus Christ. We do this by ministering to others and pointing them to Christ as Savior, Lord, and giver of life in all of its fullness. The nerve center of these efforts is exciting worship and dynamic preaching and teaching of His Word. We invite you to come to Grant's Creek and experience this blessed, marvelous journey with us, and personally discover the truth of our motto – "Where there's a place for you".
TO SIGN UP FOR VBS GO TO: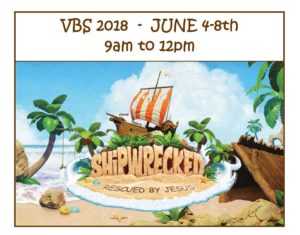 PLEASE NOTE :
VBS Is For Ages 3-6th Grade on June 4-8th. Monday – Friday
CORRECT TIME IS FROM 9 to 12
If you need a ride please call the office and give your name, the name of the children riding the church van, their age, address and phone number.
Need Prayer? Click here